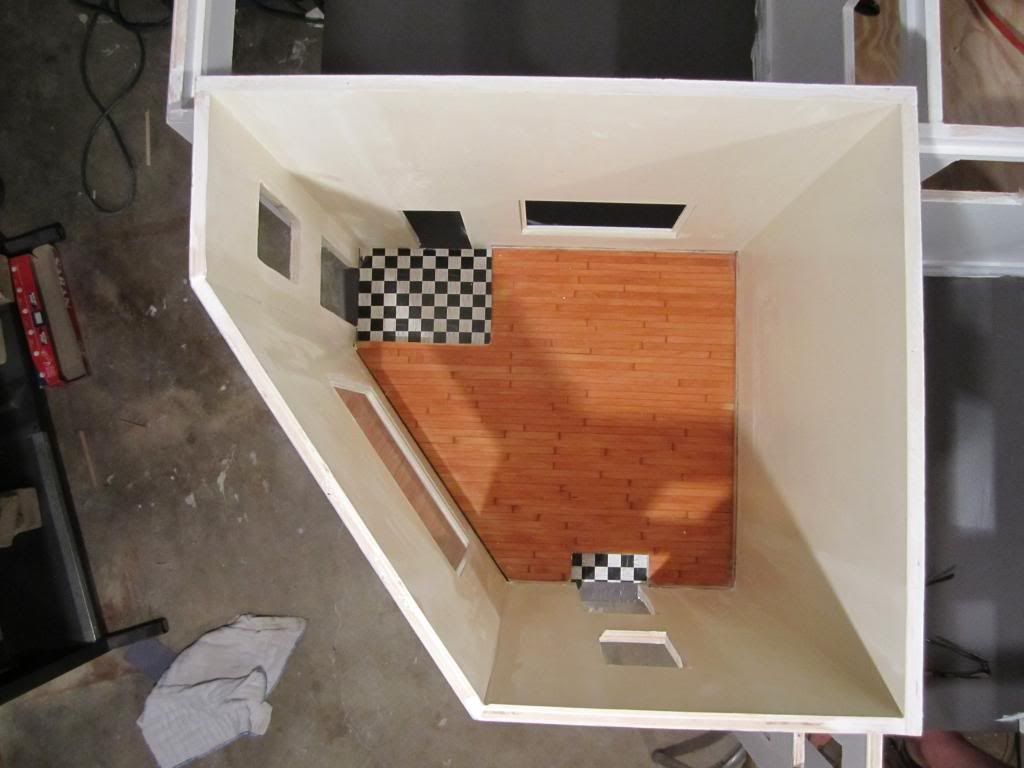 Step 3, Finishing the interior
Very little will be done to the interior initially. The walls are painted with interior satin latex. Good helpful tip: You can buy latex paint samples in roughly pint size at Lowe's for around $3 & crazy amount of colors.
The floor of the Garage bays are just painted gray to mimic a concrete floor.
The Store floor is made from basswood strips cut & placed to simulate hardwood flooring. Then I stained it with miniwax colonial maple, then Z-poxy finishing resin. The finishing resin is applied in multiple coats, it goes on thick & once dry, you can sand "level" with 400 wet sandpaper. Once the final coat is applied on a level surface, wet sand down to 12,000 to get an ultra glossy finish.
I Googled the retro tile & used AutoCAD to create the pattern & then printed to vinyl sticker paper and applied them to a thin sheet of styrene cut to fit the entry ways. I could have stuck it directly to the floor but this way, the styrene was ultra smooth when I stuck it on & I can take it out & redo the tile.